Tile and Marble East Brunswick NJ
Tile and marble are great choices for your home remodel, especially for kitchen and bathroom. Our tile and marble shop in East Brunswick NJ carries an extensive stock of beautiful and durable porcelain tile and ceramic tile, as well as remarkably beautiful natural marble stone for every kitchen and bath remodeling project.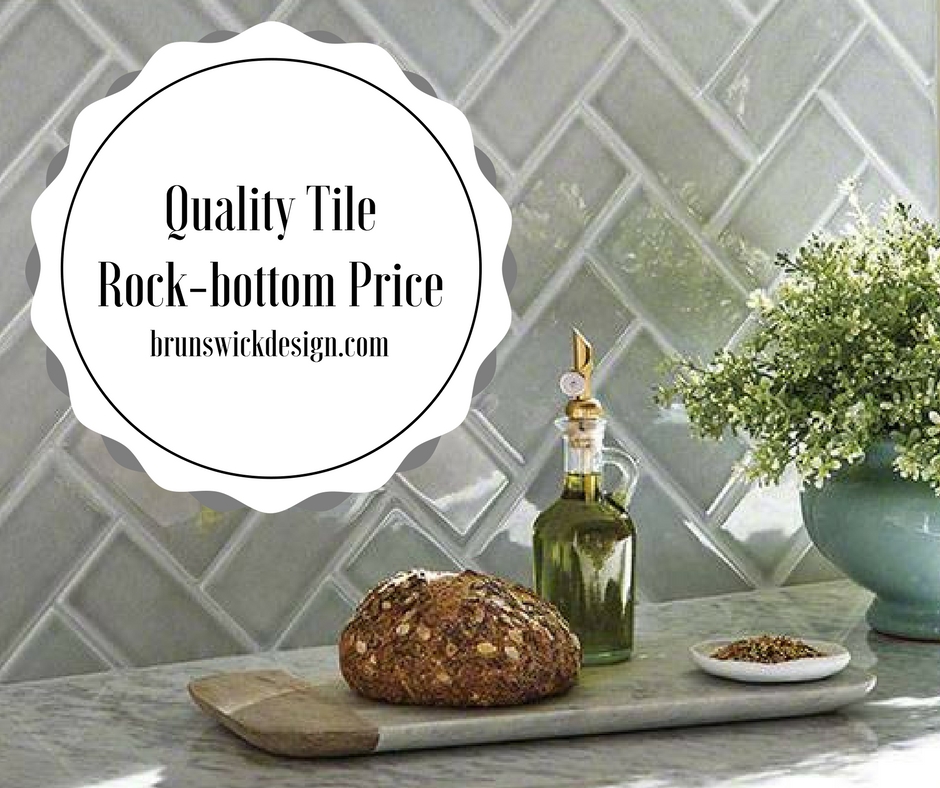 Tile and Marble Brunswick NJ Outlet Selection
If you want durable surface for your kitchen, bathroom, or any other room in your Brunswick NJ home, but still prefer a natural look, we have best solutions for you. Our porcelain tiles that look like wood, stone, and marble will make your dream home a reality. Our low price ceramic tiles have beautiful designs and incredible toughness. Top quality marble tile is also a great way to add both value and beauty to your Brunswick NJ home. Our exotic and luxurious but also highly practical marble selection will remarkably increase the value of your home and bring in a sense of sophistication.
Tile & Marble Benefits for Your Brunswick NJ Home
Tile and Marble Brunswick NJ collection provides the residents of East Brunswick with superb comfort and quality, incredible ease of cleaning, and discount price flooring.
When working in your kitchen or relaxing in your bathroom, you need flooring that will be gentle to your feet, especially when you need to stand for longer periods of time. Cheap flooring is uncomfortable and will hurt your feet. Opting for tile floorings like porcelain floor tile or ceramic floor tile that is resilient and beautiful will provide you with the comfort only the highest quality flooring can.
Marble tiles are the most natural material that you can find for your kitchen or bathroom flooring. Marble is eco-friendly, bio-degradable, and one of the most elegant flooring materials you can choose for your Brunswick NJ home.
Tiles from our Brunswick NJ tile outlet are water resistant, not prone to staining and cracking, and very easy to clean. All of these features are very important for everyday living.
Tile cost is also very important when planning a kitchen or bathroom remodel in Brunswick NJ. When shopping for tile and marble in our East Brunswick NJ outlet, you will find low, discount prices on our high-quality tile and marble selection. Top quality tile and marble at rock bottom prices – this is our standard formula for success!
Porcelain Tiles – Versatile and Beautiful Choice for Brunswick NJ Kitchens and Bathrooms
The best porcelain tile with great design, superb durability and wholesale price can be found in our East Brunswick NJ tile outlet. Our porcelain tiles that come from all of the top manufacturers are the standard for durability and quality. Made from sands and minerals, porcelain tile flooring offers the most durable and absolutely the hardest surface you can use on a floor in your home or office space even. We offer both small and large format porcelain floor tile. They can be used for both residential and commercial spaces in Brunswick NJ. If you wish to make your outdoors looking beautiful too, you'll be happy to know that we offer unglazed porcelain tile with special textures suitable for East Brunswick NJ outdoors.
You can install porcelain tiles in your bathroom or kitchen because they are very durable, come in a variety of colors and textures and are easy to install.
Take a look at our porcelain tile types and plan your new kitchen or bathroom.
Porcelain Tile that Looks like Wood – Favorite Tile in Brunswick NJ Homes
Wood look porcelain tile is one of the most wanted and best-selling tiles right now. Porcelain tile that looks like wood offers authenticity, unmatched durability, and everlasting beauty at the same time. Whether your kitchen is modern and contemporary or rustic and traditional, wood look porcelain tile will bind different styles together in an eclectic whole.
If you decide to use wood grain porcelain tile for a bathroom makeover, it may be the best design decision. A wood look will bring warmth and natural feel to usually cold looking bathrooms.
Veined wood look with a lot of contrast and smooth, contemporary style of these porcelain tiles are being widely used in Brunswick NJ households. Traditional, rustic oak porcelain tile with saw marks, chatter marks, and chipped edges is also very popular this year. New tile technologies are capable nowadays to authentically replicate these natural wood looks using synchronized graphic printing and structures that add the character.
Porcelain Tile that Looks like Stone – Authentic Look & Practical Alternative
Stone look porcelain tile is the perfect choice for all who admire the luxurious and elegant look of natural stone. Our Brunswick NJ tile outlet offers a wide range of different stone tile colors – from clean whites, neutral tans to grays. Stone-look porcelain flooring is an affordable and more practical alternative to natural stone.
At the same, porcelain tile that looks like stone looks equally great in your kitchen, bathroom, or any other room in your Brunswick NJ home as any natural stone would. With stone look porcelain tile, you get the authentic stone design and an easy to clean surface. Our East Brunswick NJ tile store offers a variety of styles and colors to choose from. We are certain that you'll find a selection that's perfect for your kitchen or bathroom project.
Porcelain Tile that Looks like Marble – Less Upkeep & Lower Cost
Do you wish a marble look in your Brunswick NJ home without the upkeep and at the affordable price? Stop by our tile and marble store in East Brunswick NJ and find the perfect marble look for your home with the porcelain tile that looks like marble. Marble look porcelain tiles are easy to maintain, easy to install, and hard-wearing. They will keep authentic looks for many, many years to come. Choose from our selection of white, black, or Carrara look marble tile, and see for yourself why porcelain tiles that look like marble are so popular. Lower cost is surely one of the important reasons to look into this tile option.
These tiles are suitable for flooring, countertops, walls, and backsplashes. With so many different sizes and shapes to choose at our outlet, upgrading your Brunswick NJ home with tile that looks like marble couldn't be easier.
How to Clean Porcelain Tile
Porcelain tile maintenance will be a breeze in any household. Once or twice a week, simply sweep your porcelain tile flooring before vacuuming. Once a month, mix 1/4 cup white vinegar with two gallons of water or purchase one of commercial porcelain cleansers. Apply the solution to the floor using a sponge mop. Rinse with water. The final step is to dry the surface with a clean towel or, if available, a microfiber cloth.
Ceramic Tiles for Original and Scenic Brunswick NJ Home Surroundings
Ceramic tiles are made with low-fired clay bisque that appears either white or red-brown. These tiles are appropriate for lighter usage areas in Brunswick NJ such as bathrooms and kitchen backsplashes. Ceramic tile colors come in a complete spectrum, ranging anywhere on the spectrum, from monochromatic modern colors and finishes to a rustic, heavily varied, handmade look. Ceramic tiles often possess a wide variety of decorative options. Generally not recommended for floors in Brunswick NJ residential and office spaces, they look magnificently on walls. Ceramic tile designs look beautiful and are very practical and useful in rooms where water is used often – kitchens and bathrooms.
Ceramic tiles made a big comeback this year with Terra Cotta and traditional, brick type colors and look. Now they are also widely used on patio walls and fireplaces, as well as on urban backsplashes. Stop by our East Brunswick NJ tile shop to check out our beautiful and rich collection of stylish ceramic tiles.
Ceramic Tile that Looks like Wood – Rustic Look with Enhanced Durability
Similar to porcelain tiles with wood look, there are also ceramic tiles that look like wood, too. They are so perfectly done that, unless you look closely, you may not notice that wood floor is actually made of ceramic tile. Wood look ceramic tiles are especially wanted because of their natural, rustic, warm look and enhanced durability. It's no wonder that ceramic tiles that look like wood are gaining more and more popularity over the natural wood material. Any kitchen design in Brunswick NJ will benefit a little bit of wood grain ceramic tile. Selection of ceramic tiles colors and patterns available at our East Brunswick NJ tile outlet is sure to accommodate your taste and meet your ceramic tile design ideas.
How to Clean Ceramic Tile
In order to keep your ceramic tile in the best shape, wipe up spills, sweep, dust, and vacuum regularly, once a week. After sweeping or vacuuming, mop ceramic tiles. Use a small amount of mild dish detergent mixed with hot water.
Porcelain and Ceramic Tile Difference – What to Choose?
Made from sands and minerals, porcelain tile is harder and denser than ceramic tile and is water resistant, but it's harder to install. Porcelain tiles have 0.5% or less water absorption rate than ceramic tiles. Ceramic is usually not durable enough for exterior use because it absorbs too much water while porcelain tiles are labeled for exterior use. Porcelain tiles are also denser, harder, more durable and more impervious to water than ceramic tiles. On the other hand, porcelain is brittle and hard to cut, while ceramic tiles are less dense and much easier to cut. If you're looking for cheap tile price, then ceramic tiles should be your choice.
Marble Tile for Luxurious Look of Your Brunswick NJ Home
Marble tiles in our Brunswick NJ home remodel store are available in a wide variety of colors and hues uniquely arranged in the each surface piece. Bear in mind that marble is a natural material taken from the Earth in large slabs. It is then sliced and polished into separate slabs and tiles. This is why marble tiles will always look slightly different one from another. However, no other tile possesses more personality and originality than marble tile.
White marble tile is the most popular type of marble tile flooring but black marble tile, as well as gray marble tile, is popular too. Marble tiles are durable and require little maintenance. This natural stone used on floors or walls will add a high-end, luxurious look to a busy kitchen or any other room in your Brunswick NJ residence or office.
Marble tile flooring is most appropriate for lightly used floors in Brunswick NJ homes. However, they are in great demand for bathrooms, kitchens, and fireplaces too.
Marble tiles are a great way to add both value and beauty to your Brunswick NJ home. When shopping for marble in our store you may spend only a few hundred dollars. However, you can ask thousands more for your home when you decide to sell.
Marble Subway Tile – Popular Choice in Brunswick NJ
The two most common applications of Marble Subway Tile are in bathrooms and as a backsplash. This type of marble tile has become a staple for both bathrooms and kitchens.
White, light and beige marble subway tile is the most popular of all and comes as Carrara Venato, Carrara Bianco, Calacatta, Honey Onyx, and Crema Marfil. These marble subway tiles create a timeless addition to bathroom, kitchen, or any other home design.
Discount Tile Flooring for Your Kitchen and Bathroom Designs
Our discount tile store in Brunswick NJ offers a wide selection of floor and wall tiles at discount, wholesale prices.  Whether you're looking for a traditional porcelain or ceramic tile, wish to achieve the rustic look and timeless beauty of hardwood floors, or to enjoy the luxury of stone and marble in your home, our tile and marble outlet in Brunswick NJ has a solution and a discount to go with it. Get yourself a bargain and cheap price on porcelain, ceramic, and marble tile.
Best Deal Tile Solutions for Your Brunswick NJ Home Remodel
Once you've measured the kitchen, bathroom or some other room you wish to remodel, come to our tile outlet located in East Brunswick NJ for the wide tile selection and low, wholesale prices. We serve the whole East Brunswick, so you can contact us for a free estimate regardless of where you live. When you come to our Brunswick NJ tile outlet we will show you in detail all ceramic, porcelain, and marble tiles and answer all the questions you may have for us. We will be happy to share our knowledge and experience. We will provide you with all the necessary information you should have when preparing to install new tiles in your home. Contact us and get your free, no-obligation estimate and advice on the best deal tile for your home remodel in Brunswick NJ today!
FREE ESTIMATE & 3D DESIGN OF YOUR DREAM KITCHEN
Contact Us Today