The first thing many people consider when renovating or updating a home in East Brunswick is how much they can expect to increase the resale value of their house down the road. Depending on what you expect to get out of the experience, you could end up pleasantly surprised or totally disappointed. If you imagine a 100% return on that investment, you'll likely end up frustrated when it comes time to move on and out. That isn't to say you won't be coming out of the remodel without plenty of benefits to yourself and your home, though.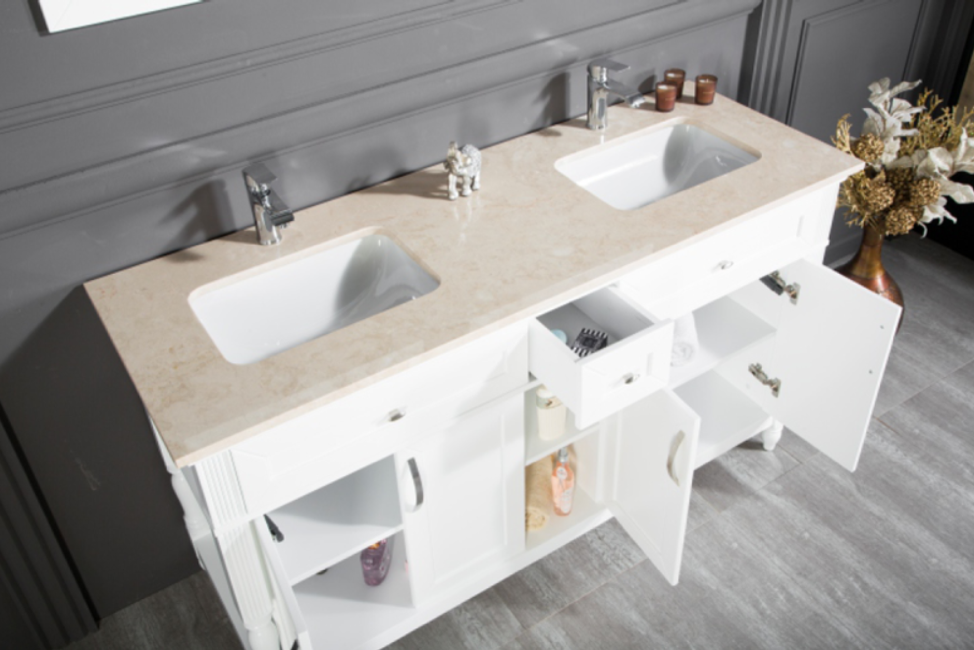 Biggest Renovation Bang For Your Buck – Bathroom Vanity
Two of the biggest updates that will come in handy later are convenient to combine into one project. The first is adding a double sink, which home buyers these days are often pleasantly surprised to see. For couples who've spent years arguing over who gets the sink and the mirror, they can easily imagine their lives without those little daily spats. And to be honest, you may very well too.
The second would be adding storage, which this bathroom vanity from Otto Home Goods does admirably. With designated storage on either side and a few cabinets and drawers in the middle for shared items, is it any wonder this type of upgrade would have a positive return on investment?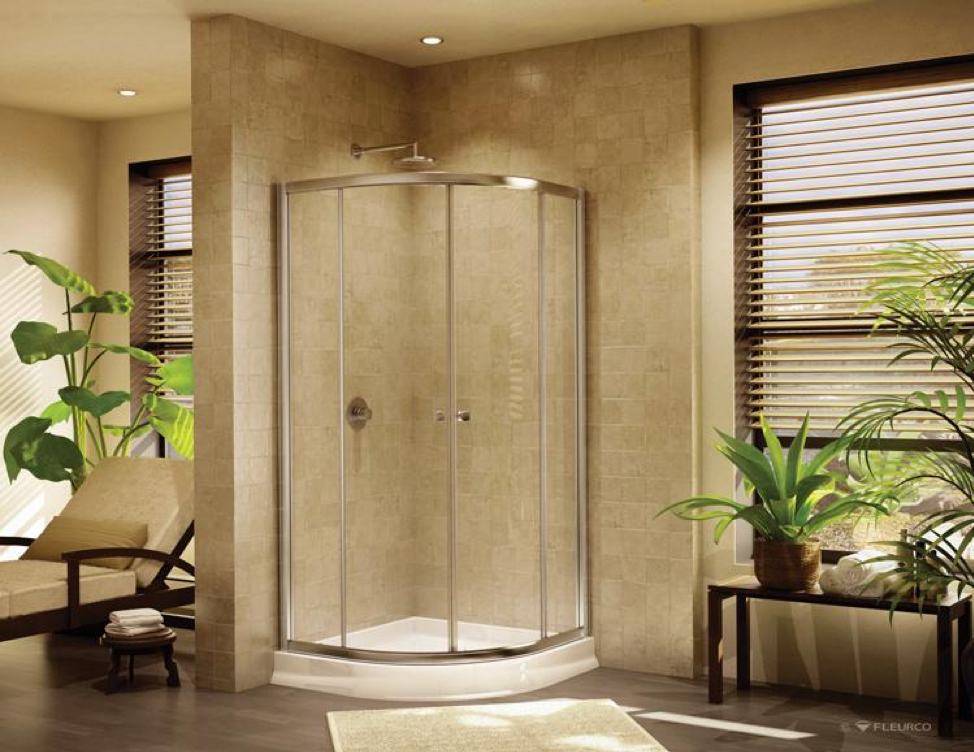 Make the Bathroom Seem Larger with a Clever Design
No one likes walking into a cramped space, whether that be a cubicle, a closet or a tiny bathroom. If you're working with small square footage and aren't ready to knock any walls down, take a look at transparent shower doors like these from Fleurco. Visually, the glass allows for the feeling of just a bit more space (and solves the problem of trying to find a shower curtain that doesn't look totally out of place).
Go For Luxury with Your Bathroom Remodel
This option is especially nice if you have the chance to take advantage of your new bathroom design for a good long while. Think about the features you'd like to come home to after a long day at work, and stop thinking that they're completely out of reach. This beautiful tub from Dowell looks like it's right out of your once-yearly spa day, but it doesn't have to be. You could be making every day just a little more indulgent. Which is exactly what potential buyers might just get excited about.
If you're thinking of renovating your bathrooms in the East Brunswick, NJ area, don't be afraid to think a little bigger while aiming to increase the resale value.