For renovators who admire the colonial architecture of the East Brunswick area, there are plenty of options to make that dream a reality. Colonial kitchens — with their natural, rustic hues and real wood detailing — lend an old-world charm to any home. Considering their high profile and visibility, kitchen cabinets are a great place to start to set the tone for a space.
Colonial Kitchen Cabinet Styles
The colonial style can be described as simple and functional, but those terms almost miss out on the beauty of this aesthetic. Any hardwoods like maple, cherry or oak would be true to a colonial design, not to mention able to stand the test of time. One of the most common choices for renovations like these is the Shaker-style kitchen cabinet, which features strong, clean lines. They start as straightforward as this set from Cubitac Cabinetry, and get more intricate from there, with detailed edging on the insets.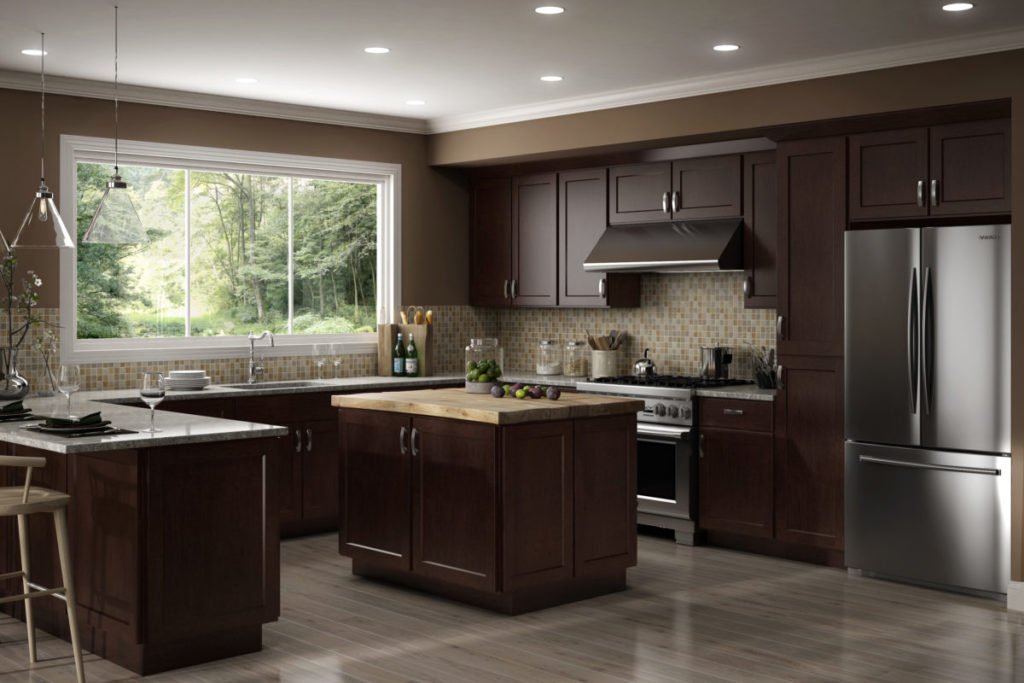 Kitchen Cabinet Color Schemes
If you prefer a more rugged charm to your space, espresso kitchen cabinets like these from CNC Cabinetry pair well with a light-colored floor to create a balanced look. The birch used above allows for the durability found in hardwoods at a generally lower price point and can be stained or painted to allow for warmer or cooler palettes.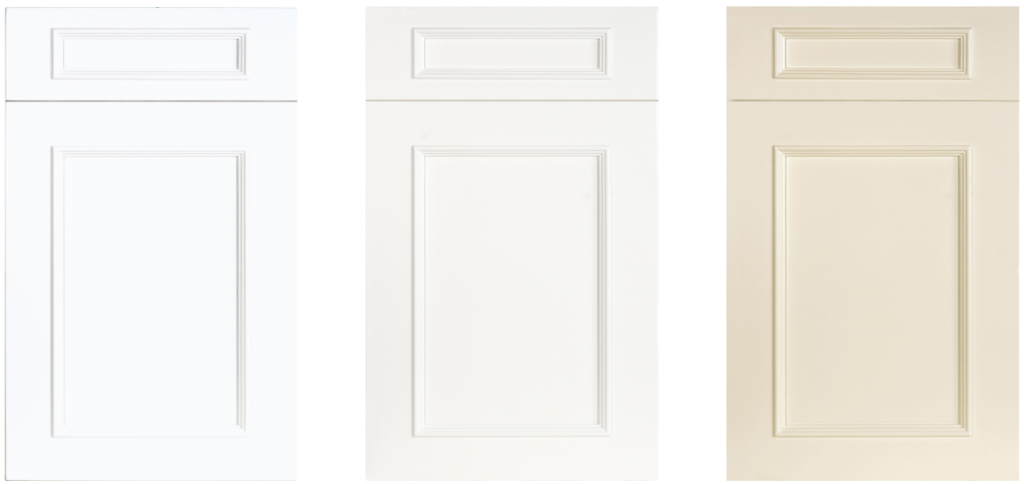 Even white color schemes come with plenty or room to play around with in your designs. A pure white can brighten and open up the space, though you have to be careful about the rest of the fixtures and appliances. If the ceramic of the sink isn't as bright, it can take on a dirty or yellowed appearance in comparison. The creamier white kitchen cabinets may be more flexible and provide a softer effect. If you're particularly drawn to the lighter colors, consider layering cooler whites, creams and beiges in different aspects of the design.

Kitchen Cabinet Hardware
After all the work you put into selecting the main component of your kitchen's aesthetic, remember that the type of hardware you choose will affect the final look. Places like St Martin Cabinetry offer everything from bin pulls to classic handles to textured knobs that would compliment Shaker and more intricate styles alike.
If your remodeled kitchen will have black countertops, a corresponding black cast-iron look may pair well. Oil-rubbed bronze or brass can offer a subtler accent, especially with white or cream cabinets.
If you're looking to remodel your space to match the beautiful colonial style of the East Brunswick area, there are plenty of options to get you going. Starting with the biggest impact pieces like kitchen cabinets is a great way to nail down your aesthetic.