When it comes to renovating your kitchen or bathroom, there are plenty of reasons why most would consider marble to be the gold standard for countertops. With the elegant veining of marble and the durability of the surface, it certainly stands the test of time with proper care. Beyond just the physical appearances, there's a big decision to be made when you're designing your new space: marble slab or marble tile? If you're renovating in East Brunswick, you'll have plenty of options for either, so it's important to know what goes into these decisions.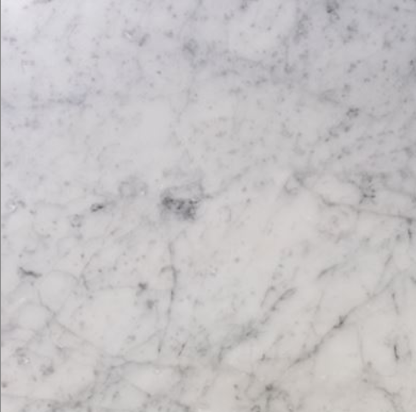 Cost of Slab vs Marble Tile
With the immense weight of real marble and the difficulty in finding unblemished pieces, it's easy to see why slab marble is the more expensive of the two options. Marble tile will certainly offer a different look compared to slab, but there's a large dose of personal preference and budgeting at play here.
A word of caution here: don't try to install marble tiles yourself, or you may end up with crooked or lopsided counters. This is definitely one to leave up to the professionals. As for slab, we hope no one is considering tossing around a solid piece of stone on their own anytime soon.
Appearance
Slab marble will lend itself toward a single, simple and cohesive look in a kitchen or bathroom renovation. If you're a little more adventurous or you'd prefer a more lively look, marble tiles allow you to create a mosaic design element. You can really get creative with the tiles, from varying sizes to shapes to colors and patterns.
You will need to consider how the grouting will affect the look of your space. Grout can, of course, come in multiple colors, but it may discolor over time or affect the look of a mosaic design.

Cleaning Tile vs Slab Marble
Speaking of that grout, an obvious drawback for marble tiles is that the grout will require extra cleaning in addition to the regular care of marble. The stone itself needs resealing every few years to avoid becoming prone to stains, but the grout may soak up spills more readily immediately.
The slab marble counter is a pretty clear winner in the cleaning departments when it comes to regular old stains.
Repairing Marble Counters
And here is where marble tiles showcase one of their top features: replaceability. Have you managed to chip or damage or irrevocably stain a portion of your counter? With marble tile, you're in luck! You can just replace that individual tile and no one will be any the wiser. Now, getting the old one out and the new one in without damaging any of the surrounding tiles may be a job best left to the professionals, but at least it's doable!
So if you're thinking of a bathroom or kitchen renovation that will include marble counters in the East Brunswick area, keep these pros and cons in mind.