If you're planning on redesigning your bathrooms in the coming year, it's important to know which trends will stand the test of time — and which you'll end up regretting by the time 2020 rolls around. Renovating this small but crucial part of your home can quickly get expensive, from the shower tiles to the updated toilets to a bathroom vanity that best fits your needs. Read on for a list of the top trends in bathroom design this year.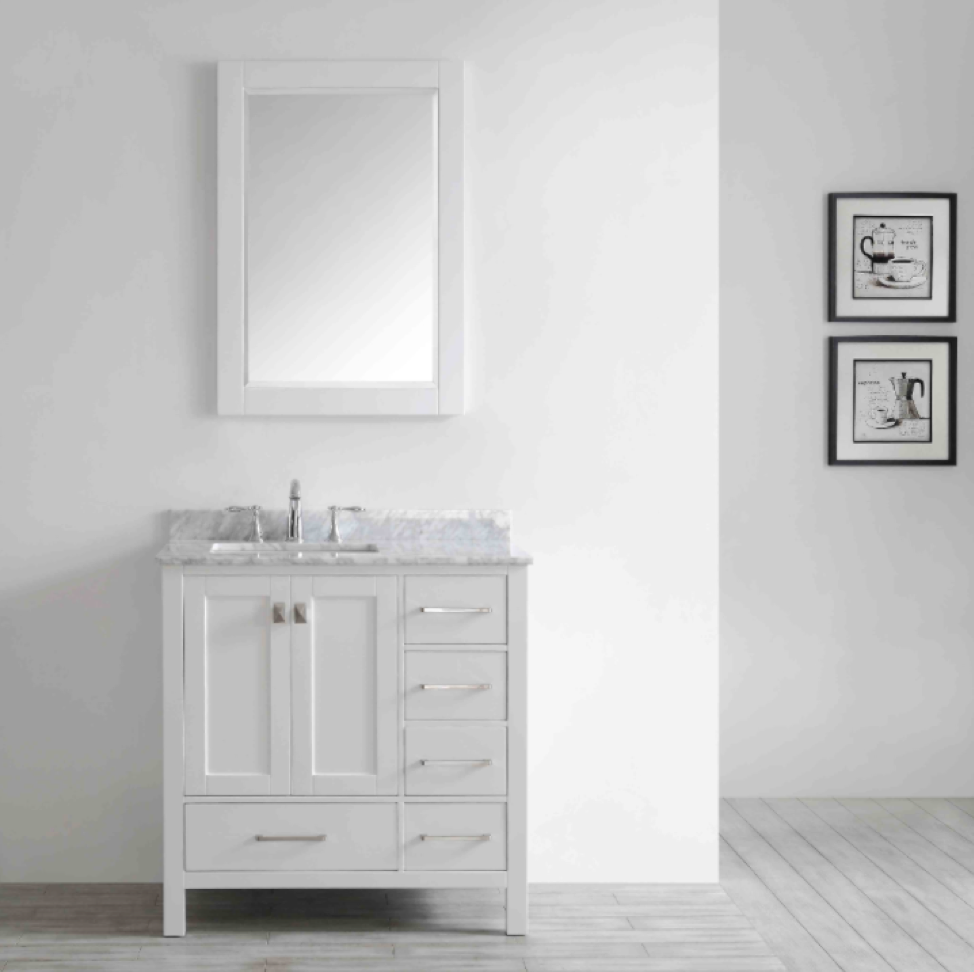 Monochromatic Palettes
You can rarely go wrong with white when it comes to single-colored bathrooms. The bathroom vanity like the one above from Eviva, a New Jersey manufacturer, adds a little bit of patterning with the Italian white Carrera marble countertop. Even the brushed nickel faucet will blend into the space seamlessly.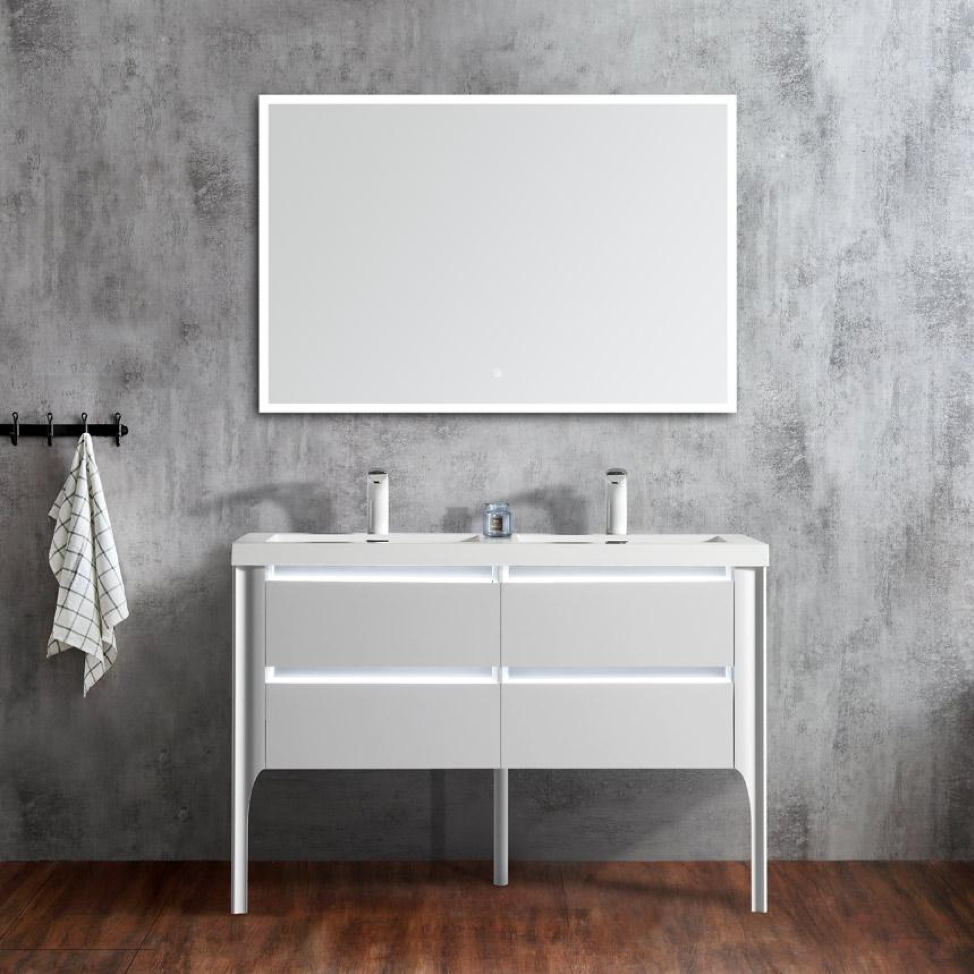 An all grey version like the one above from Dowell keeps the simplicity of the white bathroom without feeling too sterile.
Extreme Bathroom Storage
Unless you're going for a very specific look (or have a very tiny bathroom) the days of the pedestal sink are on their way out. This bathroom vanity from Otto has both counter space as well as drawers and cabinets for all the bits and bobs we tend to accumulate. Glass-fronted cabinets can help keep you from going too crazy with the storage, if you're the type to go overboard with the hair curlers and beard trimmers.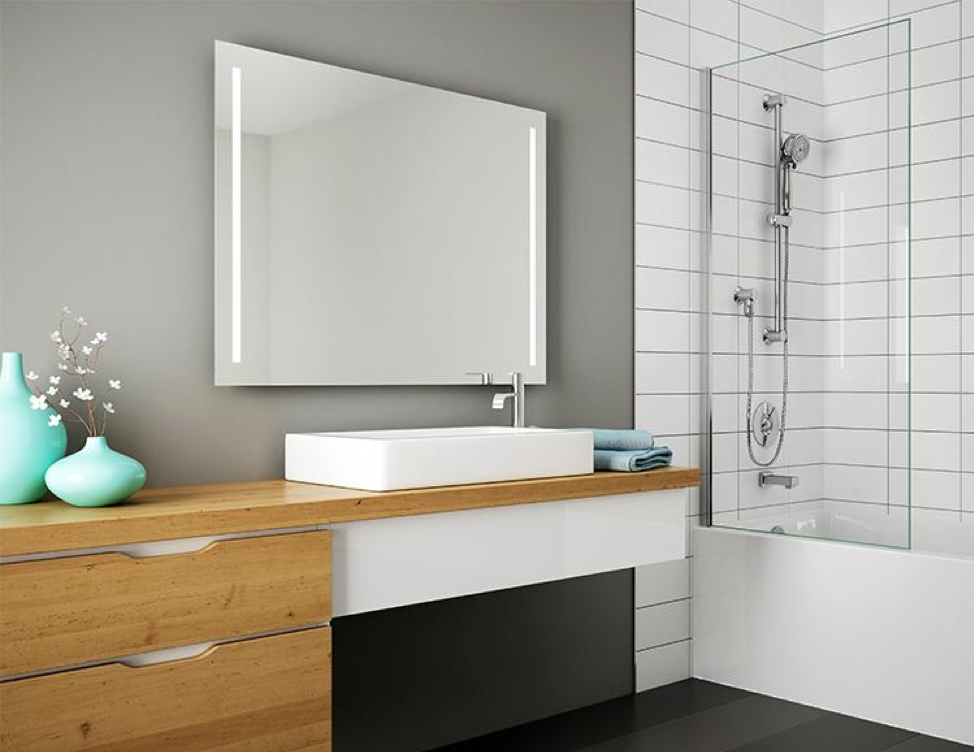 Incorporating Tech Into Your Bathroom Vanity
We're not sure how we feel about the full-on mirror that tells you the temperature and turns into a TV yet, but at least getting a lighted one for above the bathroom vanity can help with your morning routines. This one from Fleurco is just futuristic enough to not look silly in a few years when all contact lenses are computers.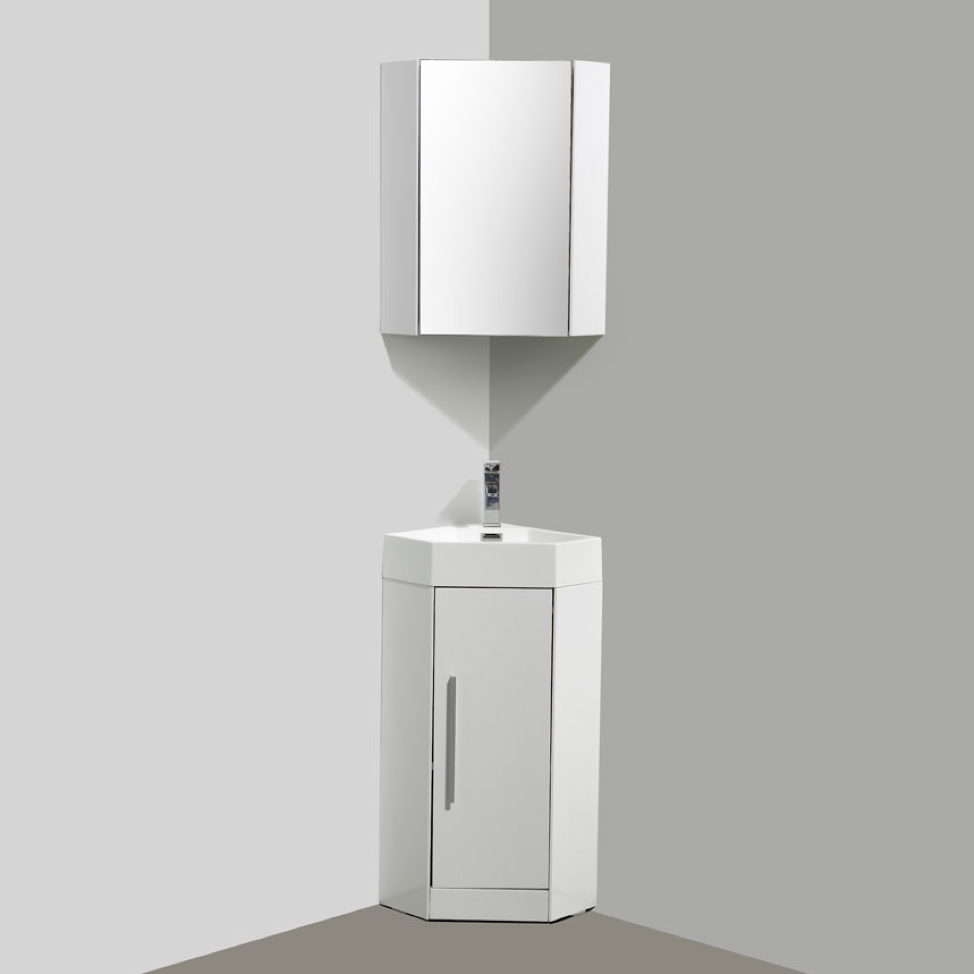 Creative Use of Space
Remember how we said extra storage would be a trend, space permitting? Well, with all the new micro-homes we've seen popping up, it's worth mentioning creative bathroom vanity placement to maximize what little space you might have in cramped quarters. This model from Dowell uses dead corner space instead of trying to fit it against a wall.
If you're thinking of renovating a bathroom in the East Brunswick, New Jersey area, there are plenty of options that will fit your needs, whether you lean toward being a trendsetter or more traditional.